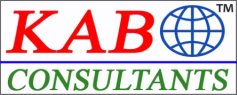 KAB Educational Consultants started in 1999, with the Aim & Objective of professionally helping the students pursuing higher education. We are working with total commitment and missionary zeal to create awareness among students about career opportunities opened to them. Our elite service Pre-counseling to IIT-JEE / EAMCET / ICET students during admission time is applauded by prominent persons, VVIPs including former Chief Ministers of Andhra Pradesh, Late Dr. Y.S. Rajashekhar Reddy, Dr. K. Rosaiah, eminent Academicians, Vice-Chancellors and State Ministers. We are also working to take forward the Government initiatives on welfare schemes, quality improvement in academics. We have also conducted Academic & Career Guidance programs in 13 Districts of Telangana & Andhra Pradesh states, with the help of SERP, DRDA, GURUKULAM to create awareness among rural SC/ST students. More than two lac students have got benefited with our services.
Mr. K.Venkatesh, Director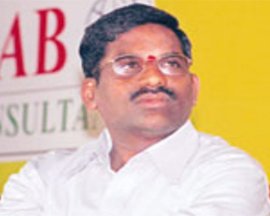 Mr. K.Venkatesh, with his profound knowledge in the field of Engineering / Professional Education and the experience gained through coaching programs conducted for GATE, IES etc., has developed wide contacts in colleges of Andhra Pradesh thus making the concept of KAB a dependable, reliable, consultancy agency as a reality. Since then KAB has achieved success after success in offering professional support services in general and Technical education in particular. He addresses Inter, EAMCET, ICET students on course selection, suggest probable colleges, clarify students / parents doubts on electronic media channels like TV9, TV5, NTV, Saakshi, I News, HMTV and others.